People meet for mutual support and fun, in a variety of ways, at a variety of intervals.  Every Sunday there is church-wide lunch in the Fellowship Hall between the second and the third worship services.  From time to time, the whole church gets together for a picnic and an educational opportunity of wide interest.  Subgroups get together for meals, outings and educational events (with fellowship opportunities).  Some people make a commitment to meet together for an agreed-upon period in a small group for mutual spiritual encouragement.  There are also retreats each year for men, for women, and for married couples.
Our Social Group Opportunities
Fellowship After Worship on Sundays
You are invited to stay after any of Covenant's three worship services for good conversation, a beverage and a light snack.  If you would like to host a coffee hour by donating cookies or light snacks or money to use towards treat expenses, or to volunteer to serve them at the coffee hour, please sign up in the book found in the Narthex. Hosting a coffee hour is a great way to celebrate a birthday or a special occasion.  If you would like to be a host or hostess during coffee hour, please contact the church office.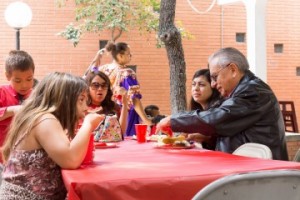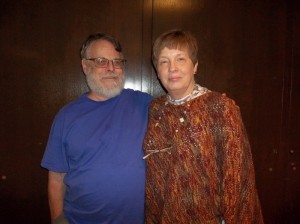 Movie Goers
Movie Goers is a group of adults of any age, who enjoy movies, good conversation, and a relaxing evening, typically on the 4th Sunday of the month.  Movie Goers meets late afternoon to carpool to the movies.  Be sure to check in with Pastor Adele, Pastor Rob, or Karen Kennedy for specifics.